Series: The BEING Challenge
BEING: Commit to Community
February 21, 2021 | Pastor Mark Carlson
Passage: Romans 12:1-8
Series Information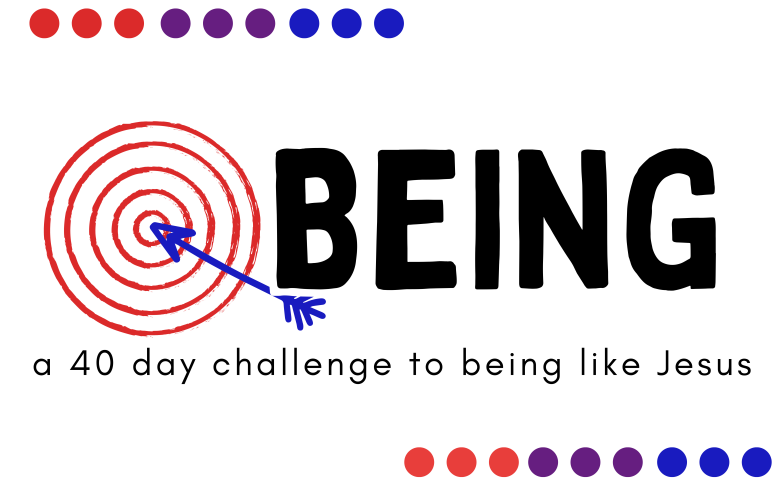 The Lenten Season with its 40 days seems ideal for "A 40-Day Challenge to be like Jesus." Let's first and foremost declare that Jesus is the Savior and much, much more than a model, example, or teacher for us to emulate. Our challenge to be "Like Jesus," is tied to our sanctification not our justification. The spiritual disciplines of submission, devotions, prayer, silence, and corporate worship fit well with the penitence and self-denial of the Lenten Season.
As Emmanuel previously participated in the "Red Letter Challenge," we had the targets of "Being – Forgiving – Serving - Giving -Going." This Lenten Season we'll simply focus on the target of "Being" from the "Red Letter Challenge" with our focus on the keystone habits, "Commit to Community - Study Scripture - Prioritize Prayer – Seek Solitude – Choose Church."
Each day through the 40 days we'll be sending out a morning Constant Contact with a portion of the daily challenge. There will be an opening prayer and an encouragement to
"NOW READ MORE,"
using the daily devotional book and exercises. We encourage discussion with family members, sharing in a Connection Group, and attendance in onsite/online midweek Lenten Services each Wednesday at 6:30 p.m.
Author, Rev. Zach Zehnder writes about the Red-Letter Challenge and the Being Challenge, "As Christians, we can have the best intentions in the world, but if we are succeeding at things that don't actually matter in our faith, then we can do more harm than good. D.L. Moody once said, "Our greatest fear shouldn't be of failure but at succeeding at something that doesn't matter." I'll go a step further and say my greatest fear is that Christians are succeeding at something that actually is pushing people more away from Jesus.
We've been called to represent Jesus Christ, and yet, Christians are known for words so far away from Jesus. In the book,
UnChristian

,
author David Kinnamon polls unchurched Americans and asks them what words they associate with Christians. At the top of the list are these words: judgmental, hypocritical, too political, anti-gay, out of touch, old-fashioned, and boring. Right or wrong, those are the targets we have hit, which tells me clearly that we've been shooting at the wrong targets. To change the narrative and to become more like Jesus, it's time we shoot at the right targets."