God is on the move. Yes, things will fall apart, and yes, things will shut down, but our God cannot be stopped. And we don't want to miss any part of that. His Kingdom is coming. We want His will to be done on this earth as it is in heaven and our heart and prayer is that "on earth as it is in heaven" starts with us. And we would stop wondering if it is possible to change the world.
It's possible.
This year, at IF:Gathering 2021, we are going to talk about how we do that. The theme of those two days is going to be "Even If." Even if the worst happens, we don't lost hope."
Come join us as we remember that together.
When: March 5-6
Where: ELC or in your own home
Time: Friday 7:00 pm – 10:30 pm
Saturday 9:00 am – 4:00 pm
Cost: FREE!
More details:
You can attend in person at ELC, or from your own home! Either way, you must register with our unique link.

Anyone who registers will have access to the conference sessions through Monday night, March 8

If you can only attend part(s) of the conference, you are still welcome to register and join when you are able!

For those attending in-person, we will provide bottled drinks and light snacks. Those staying on Saturday will also be asked to bring a lunch with them.

We will be observing socially-distanced protocols.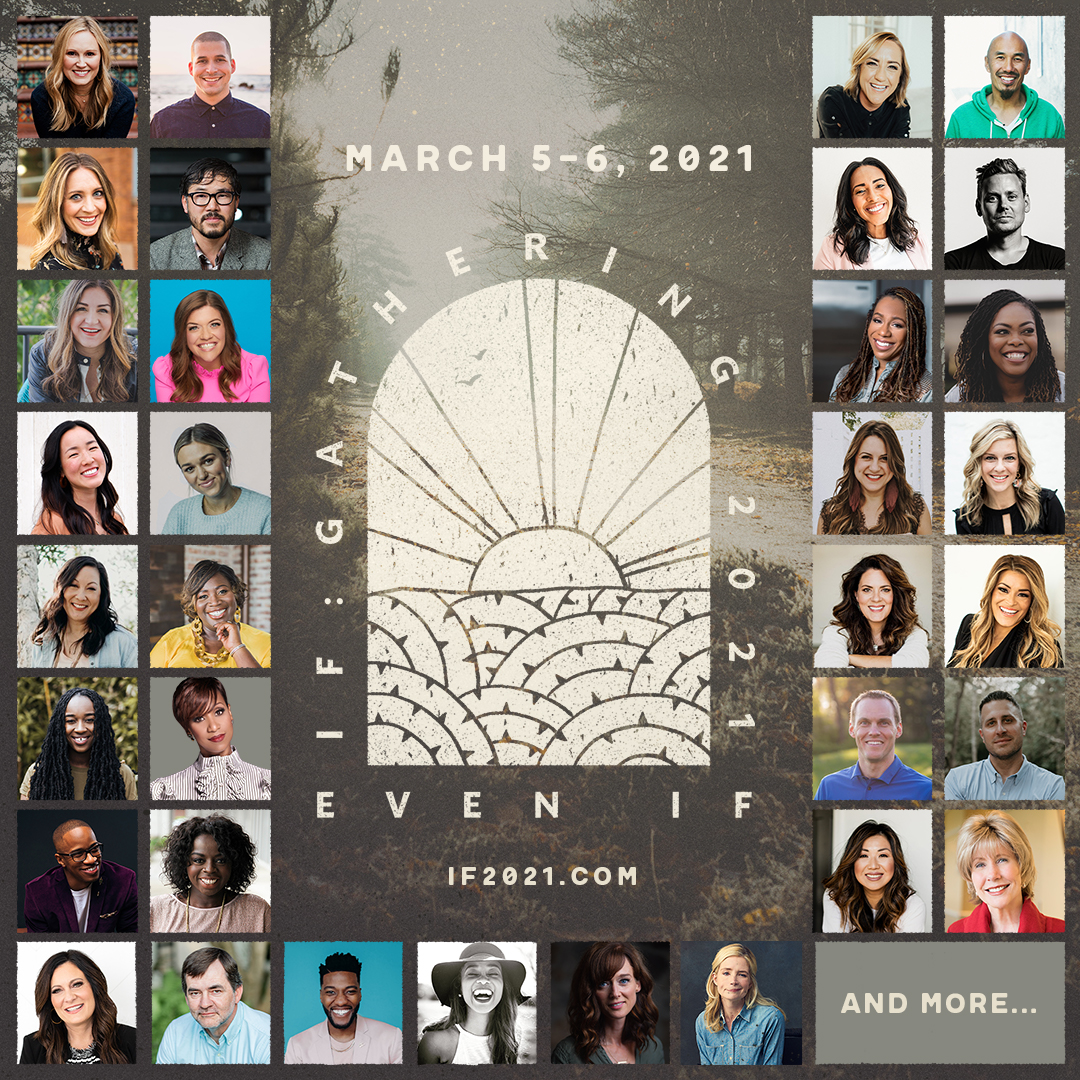 *We want to make you fully aware that this is a gathering of speakers from a variety of denominational backgrounds, so there may be teachings contrary to LCMS teachings. Therefore, we have built in and prepared several safe guards. We will all be practicing the skill of listening and discerning, and we will have a "Discernment Team" in place who will be intentionally listening for any issues that arise. We will build in discussion time (both in-person and for those virtual) to then talk through any theological differences.
Here is a message from Pastor Mark: "The decision for participation of the ELC Women's Ministries in IF:Gathering 2021 March 5&6 included consultation with the Pastor and Elders. The Pastor and Elders are fully assured that there will be discernment by the ELC Women's Ministry Leaders and discussion with the women attending of the differences of doctrine that may arise in the sessions. May the IF: Gathering 2021 provide tools and experiences for the ELC women that help make disciples who will make disciples."