Below is a listing of our key staff members at ELC. If you have questions regarding a particular ministry
or area of support, feel free to contact the relevant staff member!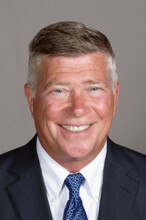 Mark Carlson
Senior Pastor
E-Mail:

I was ordained into the ministry on June 12, 1983 and have served two previous congregations, before my pastorate began at Emmanuel in November of 2011. My wife, Carole, and I have been married since April 28, 1979. We are blessed with four children and 2 grandchildren. I am guided in my life and ministry by the personal mission statement, "A Passion for God and His heart for people".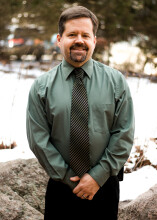 John Cross
Director of Operations
E-Mail:

I was born and raised in the Dayton area. A graduate of Oakwood HS, Wright State and Xavier Universities, I grew up Catholic and joined Emmanuel shortly after my wife Jillyn and I were married. Formerly a financial advisor with JP Morgan, I joined the staff of Emmanuel as our Director of Operations in 2016. I serve on Emmanuel's Campus Ministry and Communications Teams, as well as Endowment, Stewardship, and Worship Committees. I am an active part of our Worship team for Sunday morning worship services. In addition, Jillyn and I are busy raising our son, Charlie.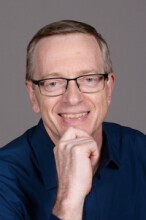 Randy Holdeman
Director of Connection Groups and Worship
E-Mail:

I was born and raised in northern Indiana and attended Trinity Lutheran Church where I was baptized and confirmed. Shortly after graduating from Manchester University I relocated to Dayton, Ohio where I have lived since. My wife Karen and I were married on Jan. 1, 1983. We enjoy doing ministry and mission together, and have been blessed with faith-filled children… Kristin & Charlie, Laura & Dan, Ranae & Zach, Elise, and 12 grandchildren.
I have always had a passion for sharing the Gospel and my life mission statement is based on Psalm 71:18 "Even when I am old and gray, do not forsake me, my God, till I declare Your power to the next generation, Your mighty acts to all who are to come."
In addition to camping and family activities, I enjoy life coaching, teaching, and using multimedia technologies to enhance the delivery of the Gospel message. I am excited to be a part of God's Kingdom work through Emmanuel's Ministries.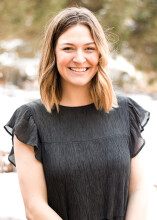 Katelyn Lloyd
Children's Discipleship Team
E-Mail:

I have always loved working with kids and after transitioning from Middle School teacher to Stay-At-Home-Mom, I found myself appreciating Children's Ministry even more and wanted to jump in and help! When I'm not serving the church, I'm running around chasing her son, Liam, golden retriever, Moose and quite possibly my husband, Andrew, too. I love creating all the things, coffee with friends and a good book with a great plot twist and lastly, I am very passionate about helping children and teens grow in faith and love! One of my current favorite scriptures is Psalm 19!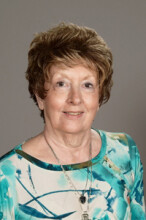 Marcia Bailey
Admin Assistant; Church Statistics
E-Mail:

Marcie has lived in the Dayton area for at least 25 years. She was raised in Cleveland, OH and attended the Immanuel Lutheran Church. She joined Emmanuel Lutheran Church in Kettering 9 years ago, and serves as Administrative Assistant – Church Statistics on Monday and Wednesdays. She is divorced and settled in a Townhouse. Marcie attends several Bible studies during the week and enjoys the fellowship we have in the church.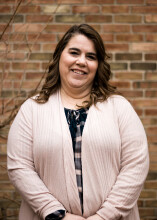 Laura Latessa
Admin Assistant; Worship
E-Mail:

Born in Colorado Springs, I grew up as the daughter of an Air Force officer, eventually settling in Dayton. A life-long Lutheran, I worked as an office manager at both Captial University and the University of Dayton before becoming a stay-at-home mom for our three children (Nick, Bethaney, and Daniel). As the kids grew, I worked for several years as a Preschool Teacher, and was active in my kids' PTO. Both my husband Tony and I are very involved at Emmanuel. I serving in the nursery, Children's Church, and working on VBS. I currently am serving as the Admin for our Worship teams.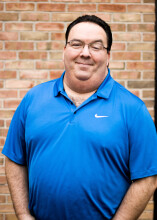 Tony Latessa
Communications Ministry Team
E-Mail:

Growing up Catholic, I was very involved in the Ohio Youth Commission's youth ministry program for the Archdiocese of Cincinnati. After high school, I attended the University of Dayton, for both my Bachelor's (Psychology) and Law Degrees. I joined the LCMS when my wife Laura and I were married in 1993. We have three children, Nick, Bethaney, and Daniel. Having been actively involved with the Youth program and in the Adult Discipleship program here at ELC, I now am pleased to serve as Web Administrator and the Leader of our Communications Ministry Team.